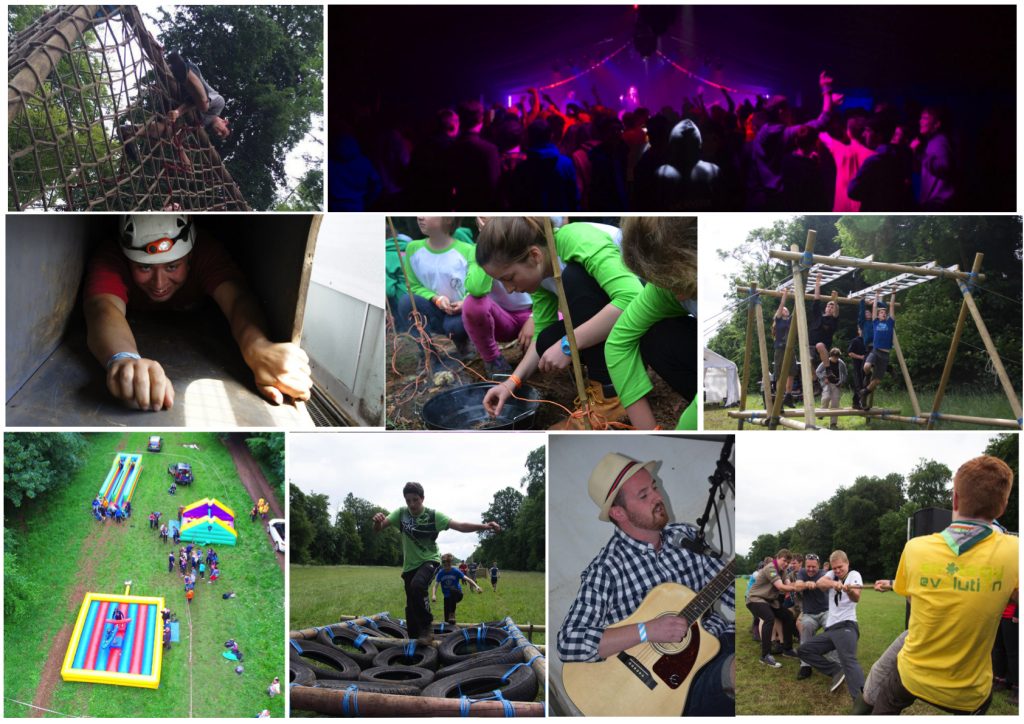 A True Evolution
The event has completely evolved this year with the age ranges changing to allow us to welcome Cubs and Brownies to Cirencester Park! If you're an Explorer or Ranger don't worry – we'd love to see you at Strategy!

We'll be holding some virtual events in late 2021 for Cub and Brownie leaders to give you a flavour of what to expect and ask any questions you may have.
The Main Event
There will be a number of bases spaced out around Cirencester Park for you to find and enjoy. We're still planning the finer details but needless to say it'll be challenging, adventurous and FUN! What you need (apart from what's on our kit list) is some map reading skills, teamwork and to come have some fun!
What's onsite?
Evolution is held at Cirencester Park, where our team work hard to make the event as fun and stress free as possible. We provide full catering, running warm water to wash and toilet facilities
In the evenings there's a host of entertainment; In The Venue there's a disco and host of onstage shenanigans. We also have The Café where you can get scrummy hot and cold food and drinks to keep you going.
Fancy some S&E branded goodies? Head to The Shop and grab mugs, pens, glow sticks or check out our clothing range! You can pre-order on the website before even arriving!
For the Leaders
As well as all the fun above make sure to check out The Retreat; Our onsite leaders only area offers a place to relax, chat and unwind with other leaders and helpers.